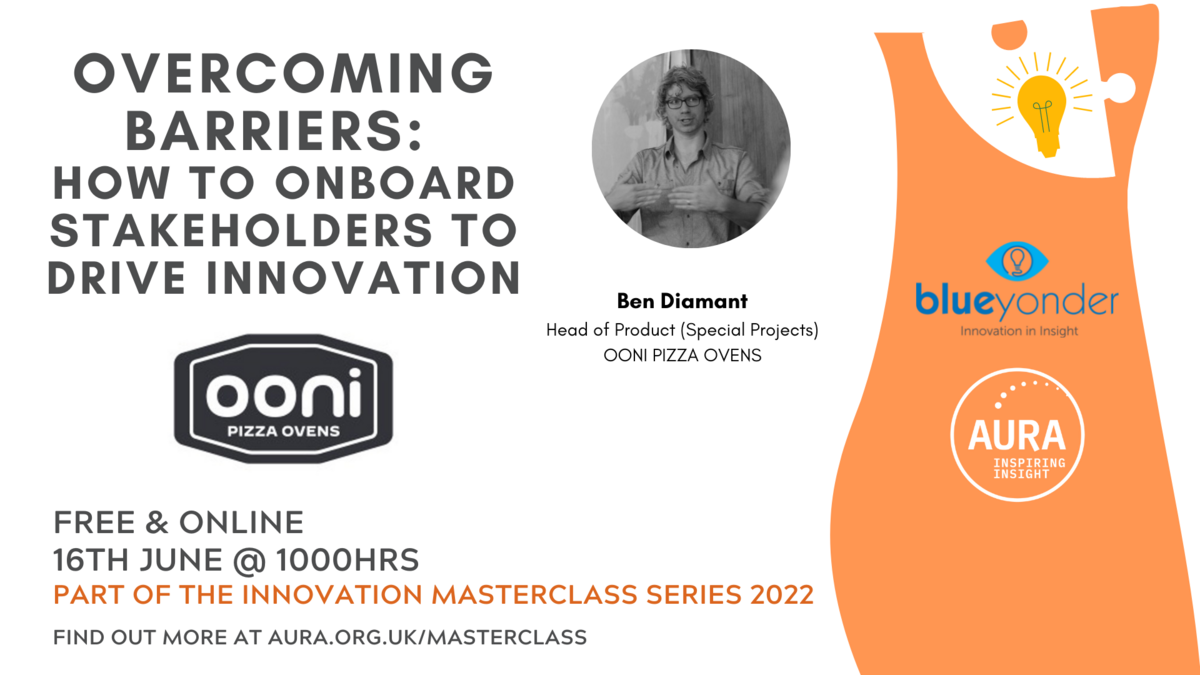 Overcoming Barriers: How Can We Onboard Stakeholders to Drive Innovation?

Hannah Rogers and Ben Diamant, Head of Product, OONI, sit down to discuss how we can overcome barriers to innovation. They'll be exploring a wide range of questions including 'how can we onboard stakeholders to drive innovation?' and 'how can we join the cross functional practical dots to make innovation happen?'
When: 16th June, 1000hrs BST
Sign up for Overcoming Barriers to Innovation
Ben Diamant is the Head of Product (Special Projects) for OONI Pizza Ovens.